Frequently Asked Questions
Check most frequently asked questions here, if you still need help please email us at contact@tidalhair.com
Payment methods
Credit Card

Debit Card

Paypal 

Afterpay - Get it now, pay over 4 weeks interest free

Laybuy - Get it now, pay over 6 weeks interest free

Genoapay - Get it now, pay over 10 weeks interest free
GET IT NOW, PAY LATER OPTIONS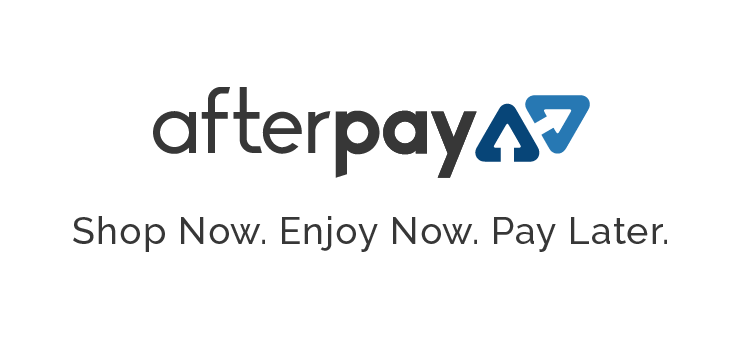 Pay for your purchase over 4 instalments, due every two weeks. You'll pay your first instalment at the time of purchase, and the remainder over time.
Afterpay is always zero interest, and there are never additional fees when you pay on time. The only fees are for late payments. We'll email your payment schedule and send notifications so there are no surprises.
You'll know you've been approved within seconds. Orders ship as they would with any other form of payment, as quickly as you choose. Delay the pay, not your gratification.
For more information, visit: https://www.afterpay.com
Laybuy lets you receive your purchase now and spread the total cost over 6 weekly automatic payments. Interest Free. Proceed to checkout as normal and select Laybuy as your payment method.
Laybuy is available for New Zealand and Australian Customers.
For more information, please visit: https://www.laybuy.com
Returns
Tidal Hair Waver
If your product is faulty, we will refund you the full amount. If you want to return for change of mind, we can only do this for un-opened and un-used products within 14 days of product arrival. Refunds can only be issued to the method that was used to pay for your order. For change of minds, all you have to do is arrange for the products to be shipped back (at your cost) and you'll receive your refund. Only items returned and in the same condition that you received it will be approved for a refund. Once inspected, a refund will be returned to your account within 3-10 working days.
To initiate a return, simply email us at contact@tidalhair.com with the details below:
Name:
Address:
Email Address:
Order Number:
If you have purchased a Tidal Hair product from a retailer, you will need to contact the retailer directly for their returns policy.
Tidal Healthy Hair Supplement
Due to the nature of this product, it can not be returned once it has been opened. Please check all of the product details on our website carefully prior to purchasing.
Tidal Halo Hair Extensions
To check that your halo matches your hair colour once it arrives, fresh from its plastic sleeve, hold your halo underneath the ends (bottom) of your natural hair. It's going to sit underneath the bottom section of your hair, so all you need to do is make sure your ends will blend with the colour of the Halo.
If you're a shade or two different, it won't be noticeable. Once sitting underneath your own hair, cut and styled, the halo will blend seamlessly with your own hair.
Ordered the wrong colour?
We offer 14 day exchanges and returns on hair extensions, simply return the item within 14-days from the date of delivery (at your cost) in new condition and we'll refund you.
To initiate a return, simply email us at contact@tidalhair.com and our team will reply with detailed instructions on how to return your item for a refund.
Shipping
Processing can take 1 to 2 business days, and then one of our delivery partners will get the item to you. You'll get a shipment notification email with a tracking number once your parcel leaves us.
Your tracking number may be delayed 1 - 2 days from the time that your parcel leaves us. If your tracking number isn't updating or working at all after that time period, feel free to email us at contact@tidalhair.com
NEW ZEALAND
Courier Post: $4.95
Courier Post: FREE
Courier Post: Overnight-3 Working Days   
AUSTRALIA
Aus Post: $7.95
DHL Express: $19.95
Aus Post: FREE
DHL Express: $9.95
Aus Post Standard Tracked: Estimated 7-14 Working Days
DHL Express: Estimated 1-3 Working Days
Tidal Hair Waver
1. Please read the instructions prior to usage.
2. First, plug product into a power outlet, then hold down the power switch for 2-3 seconds until the light turns on. You can adjust the temperature with the left and right buttons, the maximum temperature is 210° C degrees. 180° C degrees is the recommended ideal temperature.
3. Make sure your hair is dry, and then use the appliance to curl sections of your hair, starting from the top working your way down.
4. Once you have completed your full head of hair, make sure to hold the power button down until the device is showing as OFF, then allow it to cool normally, and store.
CAUTION 
1. Do not use the appliance if the plug or wire is damaged.
2. Do not use the appliance on a soft and flammable surface such as your bed or sofa.
3. Do not use the appliance near a water source.
4. Do not use the appliance near a fire source or in high temperatures.
5. Do not store the appliance while it is on, or hot.
ATTENTION 
1. Prohibit children from touching the appliance whilst on or resting to avoid scalding.
2. Please maintain distance between the appliance and skin whilst on or resting to avoid scalding.
3. Prohibit using the appliance with wet hands or wet hair.
4. Please do not place the appliance in bathroom or damp conditions to avoid electrocution or damaging the appliance.
5. To clean the appliance, the surface should only be wiped down. If the appliance gets wet, make sure it is completely dry before usage again.
We've had a lot of feedback to suggest the waves can generally last for days! 
The Tidal Hair Waver has ceramic barrels. Ceramic is great for smoothing out hair and reducing frizz, as well as holds heat very well and encourages even heat distribution. 
The Tidal Hair Waver is suitable for straight or straightened hair of any thickness. For thicker hair you may want to use the styling tool on a higher heat setting, for thinner hair you may want to use on a lower heat setting. You can easily set and adjust the temperature yourself on the styling tool.
This is up to you!
If you decide to straighten your hair first, you may end up with more defined waves.
If you decide to use the waver on naturally wavy or messy hair, you may end up with a more natural wave result.
Because our curler has 3 large barrels, it is extremely easy and quick to use. Simply clamp down, release and move onto the next part of your hair. You'll finish your full head of hair in no time.
If you can't get the hang of things, we offer 30 day returns - so make sure to get in touch with us within 30 days of recieving your product to issue a return.
Tidal Dermaplaning Set
Dermaplaning is performed on the face only. Do not blade the nose, eyelids, neck or chest.
Dermaplaning can be performed every 3 to 4 weeks. Dermaplaning removes about 2 to 3 weeks worth of dead skin cells. We want the skin to complete its normal skin cycle of approximately 30 days. We would not recommend treating the skin more often then that.
No. It is physiologically impossible for your vellus hairs (fine facial hairs) to grow back thicker. Vellus hair, when cut or removed, will grow back the same. The structure and root of the hair does not become damaged.
All skin types can benefit from dermaplaning, however we do not recommend this treatment for those suffering from acne and overly oily skin. Unfortunately, too much stimulation on these skin types can generate more inflammation. 
Dermaplaning is an exfoliation tool which removes any dead skin cells and peach fuzz in order to create a smoother, brighter and younger looking complexion.
Tidal Hair Blowout Brush
Our Blow Brush is the one tool you need to dry, style, and volumize your hair.
The Blow Brush comes with 3 different heat settings to suit your preference.
Yes! It is effective on all types of hair. The brush is designed to glide easily through even the thickest of hair types.
Yes! The Blowout Brush comes with a 12 month warranty. More information on this can be found on the Returns and Refunds section of our website.
Tidal Hair Slicking Wand
Our slicking wand is designed to slick back any flyaways/baby hairs and to secure your hair in place all day long. It does this without making your hair stiff, oily or dirty.
One tube lasts approximately 4-6 weeks with everyday use.
Yes! It sure does. Those with curlier/thicker hair may need to use a little more product however.
Yes! The slicker stick is safe to be used on all ages.
Clear! Meaning the wand is great for all hair colours.
Tidal Healthy Hair Collagen Powder
Marine Collagen and Keratin
Add 1 scoop (7g) dissolved into 150ml or more of cold water and enjoy!
For best results, we recommend taking the supplement once a day.
Tidal Healthy Hair Collagen powder supports:
- Thick, strong hair with less breakages
- Luscious, shiny hair
- Skin hydration and elasticity
- Joint, bone and muscle health
The product is made in New Zealand, from local and imported ingredients.